Exciting Projects Following the Well London Launch in Old Bethnal Green
In July 2014, Well London launched in Bethnal Green. The Well London team spoke to more than 100 residents and asked them about the health needs of their community as part of the community engagement process. Since then, 10 new projects have been identified, and are due to run throughout 2015 as part of the Well London Programme in Old Bethnal Green. The community voted for all of these projects during a local 'scoring' event which took place in November 2014, and was a great success with food, music and lots and lots of people. Some projects have already started, many are still to take place. Well London volunteers will be leading homework clubs, walking clubs, cooking on a budget, Sew and Mend, keep fit classes, and much, much more for local residents to enjoy. These projects will all aim to share skills, stay healthy, have fun, and bring the community together across age, culture and ethnicity.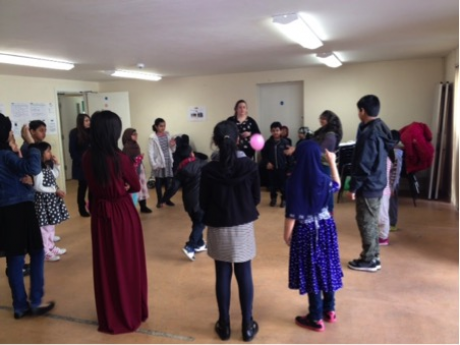 If you are a local resident, please contact your local coordinator Shamim Hossain to learn more about the exciting opportunities for Old Bethnal Green residents.