Young Leaders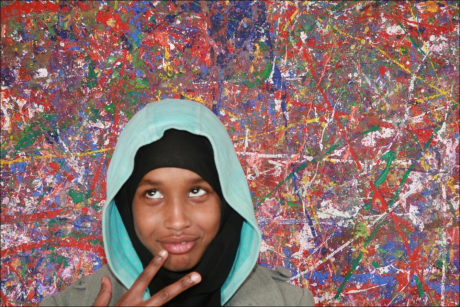 Young Leaders from the target neighbourhood are recruited, trained and developed and supported by the local Coordinator and/or other local organisations. They play a key role in ensuring young people's engagement and involvement in the local Well London programme.

There is a choice of models for Well London Young Leaders that work well alone or in combination. Whatever the model or combination of models chosen it is important that the Young Leaders are recruited from the target neighbourhood – hence building local knowledge , skills, capacity and leadership.
Well London Apprenticeships
In Well London Phase 2 our partners Youth Force have provided Youth Work training and development support for our Well London Apprenticeship scheme. This scheme recruits two young people who are not in employment, education or training (NEET) from each of the local areas.
Apprentices are employed by different local organisations, ranging from local Leisure Centres to major locally based Football Clubs, to GP Practices. Apprentices work part time for the host organisation and part time alongside their local Well London Coordinator and Well London Delivery Team. Apprentices undertake a range of roles matched to their individual knowledge, skills, interests and aspirations. Most importantly they act as young champions for the local Well London programme and play key peer to peer roles in on going young people engagement, promoting and signposting other young people to Well London and other local activities and opportunities.
Young Ambassadors and Young Health Champions
There are a number of different models for recruiting, training and developing young people to take local leadership roles. These may be on a voluntary or paid/sessional basis. In Well London Phase 1 our partners Central YMCA recruited, developed and mentored a team of Young Ambassadors who worked locally and across all the Well London neighbourhoods to increase young people involvement. The Royal Society of Public Health national Young Health Champions Programme also provides an excellent and accredited training model for developing local Young Leaders for the Well London programme.