Real Stories
Olive Innerarity – Resident and Well London Volunteer, Newham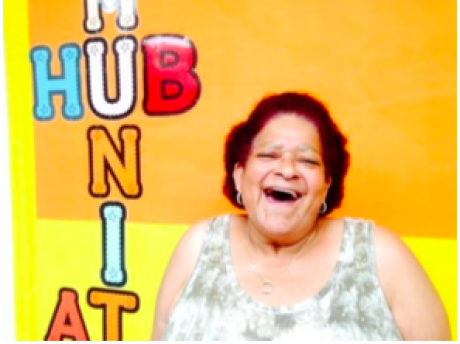 After finishing work, Olive felt that she was spending too much time at home and wanted to put something back into her local community. After attending a Well London meeting at Chandos Community Centre in Newham, Olive applied for funding from Well London and after being voted in by the local community, she set up the 'Active Minds' project. This became a popular weekly event where local residents could meet, socialise, play dominoes or connect 4 and spend the afternoons together over pots of tea. 
Following on from the success of this, Olive applied for a second round of funding and set up the 'Dirty Fingers' gardening project with Rokeby Community Centre where locals could come and meet whilst also being active in the garden.
I think it's well worthwhile especially if you're at home alone. Maybe you're retired and tired, if you come out you stay young."
Phase 1 Case Studies
Below are a section of inspiring case studies from Well London Phase 1 which showcase innovative ways Well London has promoted well-being in each of these communities.
Phase 1 Case Studies
Stories: 21