Well London - The big picture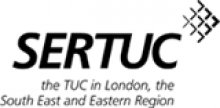 Date:

25/09/09

Time:

Details below

Venue:

Trades Union Congress Congress House, Great Russell Street, London WC1B 3LS
This exciting event brought everyone working on Well London together for the first time. South East Region TUC generously supported the event by hosting free of charge.
9.30am - 3pm

Sessions were held for Well London staff, volunteers and delivery organisations to share success stories, hear from others and work together on solutions to challenges we faced in delivering this ambitious cutting-edge programme. It was also a chance to meet new Well London people as well as old friends, have fun, and see a new film of Well London in action and enjoy live entertainment.

3 - 4.30pm

The stakeholder programme gave a chance for primary care trusts, local councils, voluntary and community groups and pan-London organisations to meet Well London project leads, volunteers and lead partners to find out more about how Well London was working in their areas.
Please contact simone.boothe@london.gov.uk for further information.